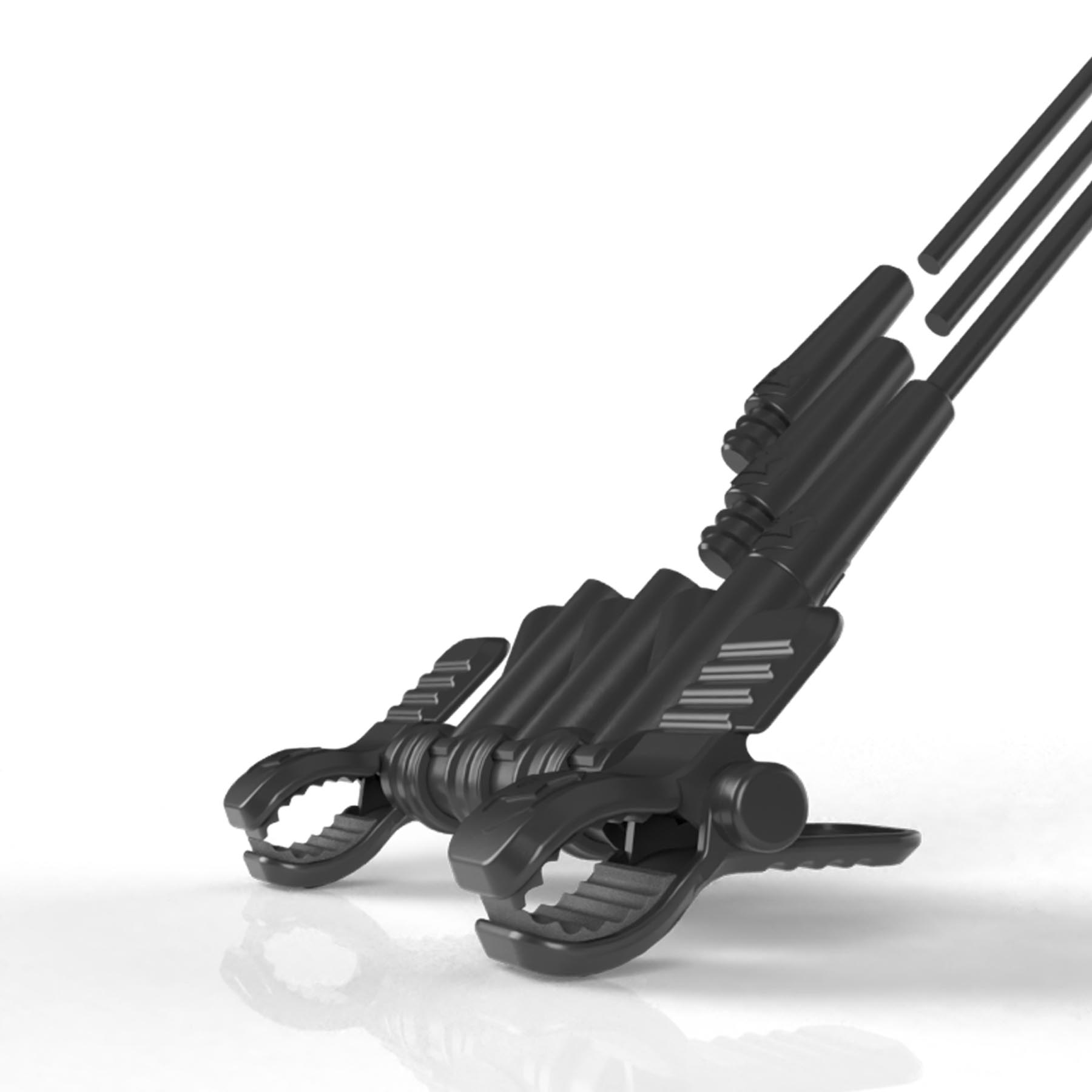 I thought it would be a good idea to take a few minutes to explain what we do here at Sport Clamps and where we are coming from.
We want to do two things with Sport Clamps:
Give fans a cool new way to support their teams.
Change the negative sideline culture in youth sports and give sports back to the kids.
We, as fans buy all the gear ourselves. Sweatshirts, hats, key chains, license plate frames, t-shirts, grilling tools, you name it! We noticed that there didn't seem to be anything truly new and unique. It was always the latest model of the same old things. We wanted something we could take with us to the game, the beach, camping, backyard that would let us represent. Since we always had our chairs with us, we decided to design something to attach to that and fly our team's flags. Simple idea but tricky to get it to fit all the different types of chairs out there. Maybe that's why nobody had done it before.
We also wanted it to look cool, work right and not break. So we got an engineer and an industrial designer and made a prototype. It broke, so we made another. That one spun around the chair because it wouldn't clamp hard enough. So we made another. It got hot in the sun and warped out of shape. On the next one, the weight of the flags caused the posts to droop. On and on it went, fixing each problem and improving. I may have gotten mad and smashed one as well.haha FINALLY, after about a year and a half, we got it looking good and working right and that is what you can buy today.
Oddly enough, because we designed it to fit lots of different types of chairs our customers have found that it clamps on all kids of stuff. We've see them on fridge handles, cutting boards, shelves, cooler handles even a WWII Jeep! It's pretty cool to see what everyone is coming up with.
Sports fans get it. It is awesome to have a new way to fly your team's colors. The other reason for Sport Clamps is giving sports back to kids.
If you are a sports parent you see it every weekend. Adults yelling at officials and kids, behaving badly and generally making sports suck for the players. Are they bad people? Yeah, some of them are but most are reasonably well adjusted adults who just get fired up and lose the plot not realizing the negative impact on their kid's performance and enjoyment.
Did you know that 70% of kids in the US stop playing organized sports by age 13? Neither did I. Did you also know that there is a shortage of youth sports officials nationwide causing games to get cancelled? 80% of officials do not return for year 3 after getting their badge. The number one reason cited for both conditions is poor behavior by parents on the sidelines.
If nothing changes, in a few years we are going to have far fewer kids playing sports (and losing out on all the benefits) while being officiated by crews with 2 years or less experience. Doesn't that sound awesome? All because we can't act like grown ups on the sidelines.
The solution has to come from us, the parents. That was the hypothesis I tested with Sport Clamps at youth sports games. It worked! It turns out that when there is at least one person willing to put some kind of message on their chair reminding everyone else how important their behavior is, everyone chills out. Since then, we've developed all kinds of inspiring and even more funny (and snarky) messages. The idea is that the sidelines should be fun for the parents and positive for the kids.
No, this doesn't mean everyone gets a trophy. In fact, it means that we recognize all the science behind performance and mindset. A positive environment is directly correlated to increased development, performance and enjoyment.
The important part is to do SOMETHING! Join us! Throw one on your chair and see what happens!